LARS LARSSON
National Geographic Explorer
(This interview was first published on nationalgeographic.org in 2015)
What work did you accomplish with the grant from National Geographic?
In 2013 I led a team of five Swedes and two Iranians on an expedition through Iran in the footsteps of the Swedish explorer Sven Hedin. The expedition's main objective was to document the changes that have occurred in Iran over the past century using repeat photography. We visited the same places Hedin traveled through on his famed 1906 journey through the deserts of Eastern Persia. Using Hedin's diaries, photographs, historical maps and two all-terrain vehicles, we followed his route more than 2,000 kilometers, from Tehran and east to the border with Afghanistan. Along the way, we crossed Iran's central salt desert Dasht-e Kavir and ascended the 5,671-meter-high Mount Damāvand, Asia's highest volcano and the tallest mountain in the Middle East, which Hedin climbed in 1891. The expedition was funded by National Geographic.
What project are you working on right now?
The Sven Hedin Project is a series of expeditions to Asia in the footsteps of the famous Swedish explorer and geographer Sven Hedin, who mapped out the last white spots on the map of inner Asia a hundred years ago. This is a long-term open-ended project with several expeditions in planning. So far, the first two stages have been funded by National Geographic, Iran in 2013 and Pamir to be completed in July-August 2015. Pamir is a mountainous area in Central Asia known as the "Roof of the world", forming the junction between the Himalayas, the Tien Shan, the Karakoram, the Kunlun and the Hindu Kush ranges. During Hedin's first large Central Asian expedition he explored this area in 1894–1895. Our plan is to follow Hedin's route in Pamir – a journey that will take us through Kyrgyzstan, Tajikistan, Afghanistan and China. As in the previous stage of the project the most important objective is to seek out Hedin's original camera positions and take new photographs that exactly match the old ones. This way we will be able to visually document how the landscape and culture have changed over a century. The expedition will include a ski ascent of Muztagh Ata (7,564 m) and a trek to Little Pamir in Afghanistan's Wakhan corridor.
What did you want to be when you were growing up?
At a very early point in my life I dreamt about becoming a professional tennis player or a rock star. This was, however, just a short phase and when I grew a little older I started getting drawn to adventure. I got interested in maps and started to explore old forgotten trails in the woods surrounding the small village I lived in. In my boy's room I had a writing pad on my desk with a world map on it. I spent many hours gazing at that map, dreaming about becoming an explorer and experiencing great adventures around the world.
How did you get started in your field of work?
In my teens I got interested in computers and dreamt about game programming and creating 3D graphics. This took me to university and master studies in computer science and engineering. At the same time my inclination for adventure had led me to become a whitewater kayaker. This combination transferred my computer interest to digital media and storytelling. I wanted to share my love for whitewater kayaking with the public – so I started an electronic magazine on the web. This is how I learned writing, photography and videography. When I finished university, I became a professional journalist by starting my own printed magazine, taking on the role of editor. A few years later I took some time to really think about what I wanted to do with the rest of my life. I was already working with adventure media, but I realized that I was still carrying my childhood dream. I wanted to become an explorer – embarking on an expedition that would be the adventure of my life. Shortly afterwards the Sven Hedin Project was born. It is essentially my dream project, a series of expeditions to Asia, and combines scientific objectives in historical geography, advanced adventures and innovative new digital storytelling techniques.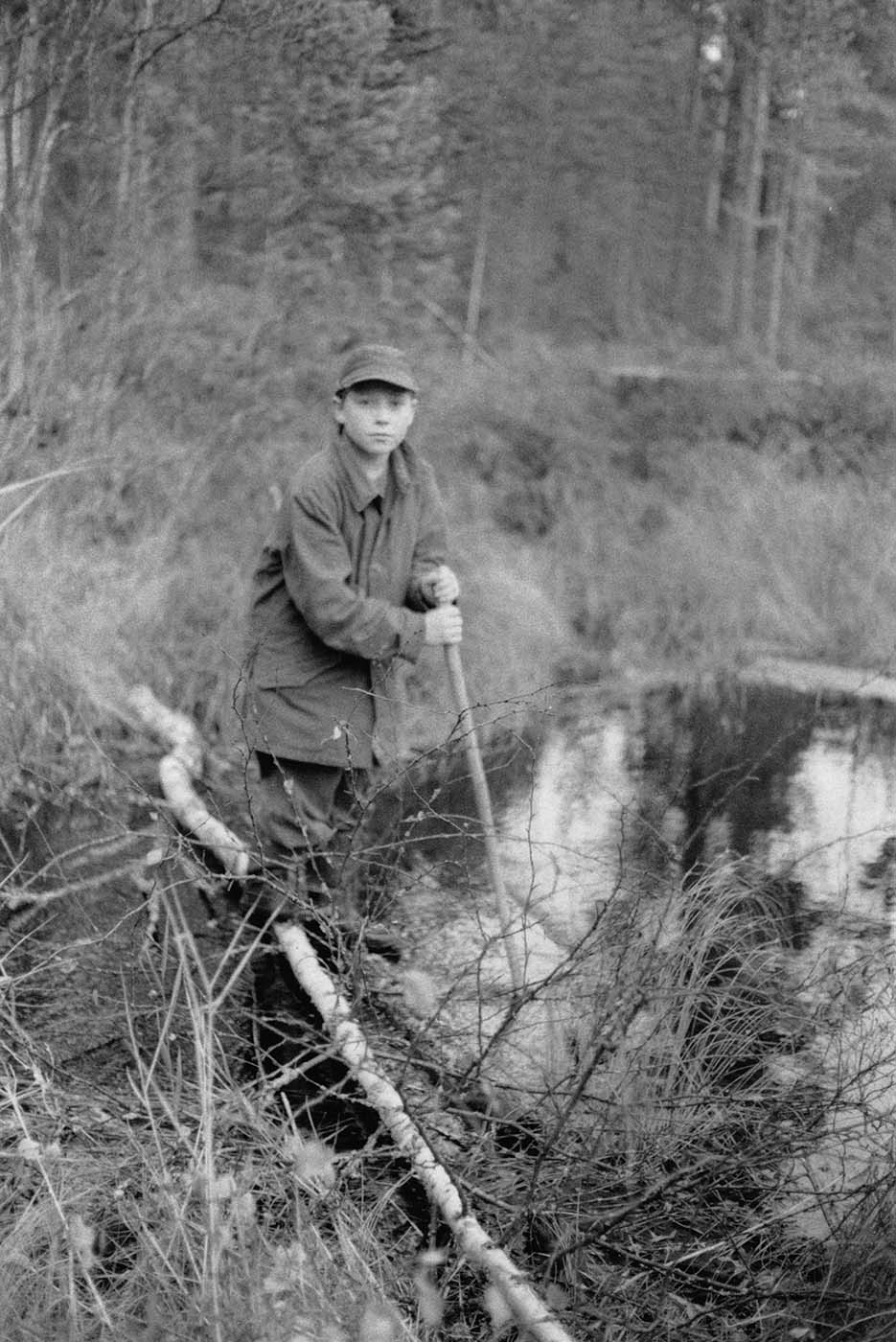 Lars crosses the stream "Björkbäcken" in Kallmyr, Hälsingland, trying to retrace an old forgotten trail used by farmers many generations ago. Photo: Bengt Larsson, 1984.
What inspires you to dedicate your life to exploration?
I have always been interested in expanding my knowledge and learning new skills. I did master studies in both computer science and psychology, but then started working as a journalist – where I lacked formal education. Now I am venturing into unknown territory again, becoming an independent researcher in historical geography, touching upon several more scientific fields. I like to seek out new challenges. That keeps me motivated and makes me rise to the task. I think that drive towards always wanting to take one more step to see what is around the next corner is the essence of exploration. The more you learn, the more you realize how little you actually know and how much there is to discover. That is what keeps me going.
What's a normal day like for you?
There are many facets of my work so days tend to be very different. When I do historical research, I travel to Stockholm and spend my time in museums, libraries and archives digging into the Sven Hedin collections. At home in my office I spend most of my time in front of the computer, planning, writing, working with geographic information systems and producing interactive digital media. When on expedition I do geographical field work, take photographs and interact with the local people. I also engage in a lot of adventurous activities, like ski mountaineering and whitewater kayaking – both at home and during my expeditions.
Do you have a hero and, if so, why is this person your hero?
My childhood hero was the fictional film character Indiana Jones and I still regard Raiders of the Lost Ark to be the best adventure film ever made. "Indy" appeals to me because he is such a multifaceted character. He is not only a daring adventurer, but also a well-read professor in archaeology with deep knowledge about ancient civilizations. I love that combination. If I had to choose a real-world hero, I would have to say Sven Hedin – the Swedish explorer I am basing my research on and whose life and adventures in many ways surpasses Hollywood fiction. Needless to say, I strongly disagree with his controversial political views, but if I for a moment ignore his shortcomings, I think his explorations and scientific work is nothing more than astonishing. I envy his strong will and ability to fulfil his dreams, as well as his remarkable work capacity during even the harshest of conditions.
What's been your favorite experience in the field? Most challenging?
My favorite experience in the field is without doubt meeting local people, getting invited to their homes and learning about their culture. The people we met in Iran were very friendly and showed us great hospitality. The most challenging part in the field has been to keep up with all my different roles in the team and still exercise a good leadership. It is a tough compromise between high ambitions and hard time constraints.
What are your other passions?
I love music and dance. Music has been a lifelong interest; I became a hard rocker at the age of seven and played Swedish traditional folk music on the violin for many years. More lately I did some attempts to learn how to play guitar, but mostly I just listen to music. Right now, I am catching up with the kind of mainstream eighties pop music I never listened to as an adolescent. Unfortunately, there has not been much dancing lately, but that is something I would love to do more.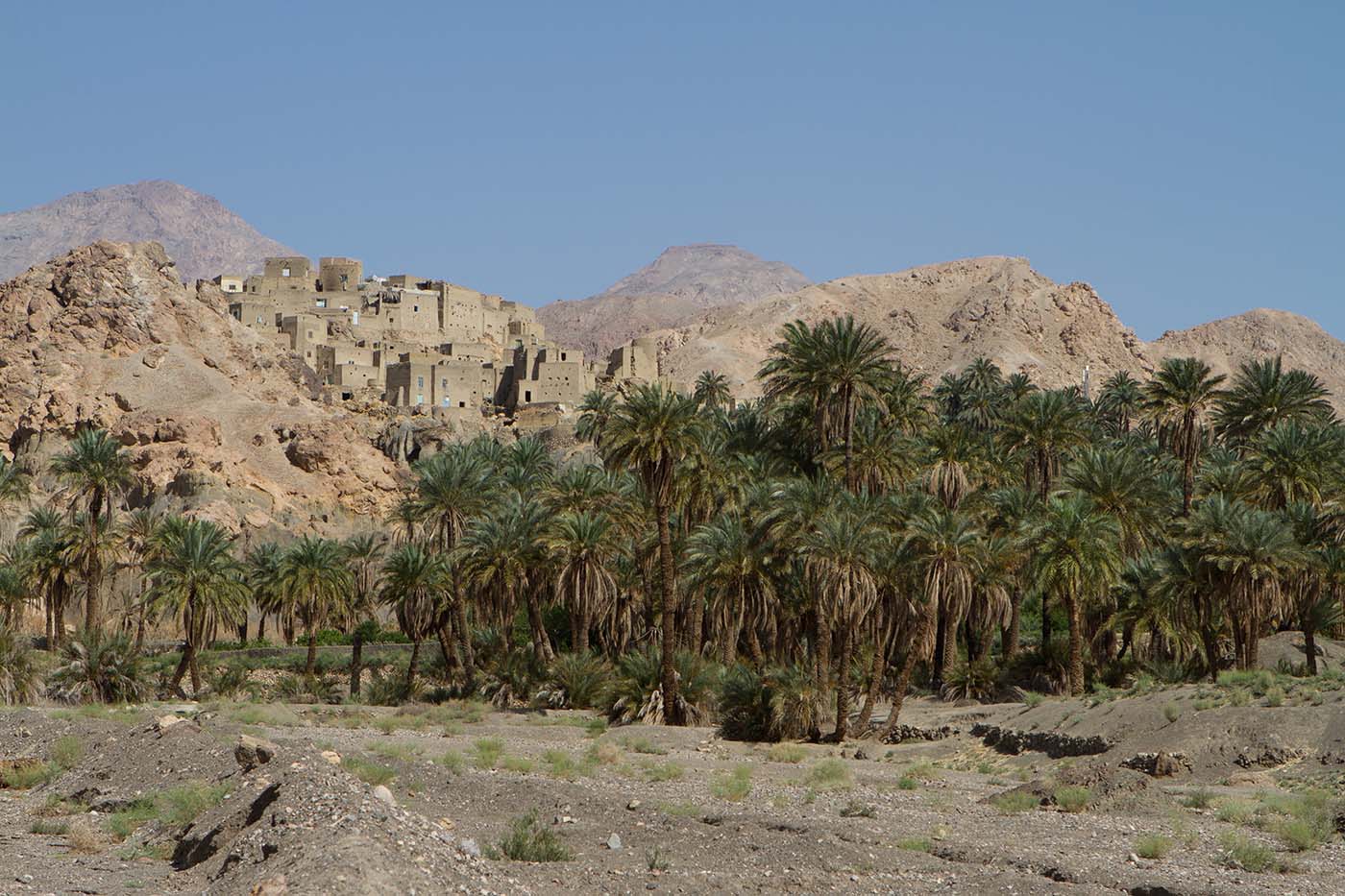 Sven Hedin visited the picturesque village of Naibend in 1906. Larsson visited the same village in 2013.